We are all about Strawberry Propagation
Strawberry PIP-CAP SCRI (PIP-CAP standing for "Precise Indoor Propagation Coordinated Agricultural Project") focuses on the development of new propagation and conditioning protocols for the strawberry industry. The full project is entitled: DEVELOPMENT AND INTEGRATION OF NEXT-GENERATION PROPAGATION STRATEGIES TO INCREASE THE RESILIENCE OF THE US STRAWBERRY SUPPLY CHAIN.
Our goal is to develop, validate and adopt controlled environment (CE) technology for the propagation and conditioning of strawberry plants in the US. We aim to develop new tools to propagate strawberries in growth chambers and to optimize greenhouse as well as in open-field nursery propagation.
Our project is funded from 2021 to 2025 and can be divided into two phases: Phase 1: Protocol Development. Phase 2: Translation and Validation.
We expand on the efforts of the National Clean Plant Network (NCPN) by developing critically needed tools to provide cleaner plant material to growers, while at the same time providing solutions for Methyl-Bromide free strawberry propagation to the strawberry nursery industry.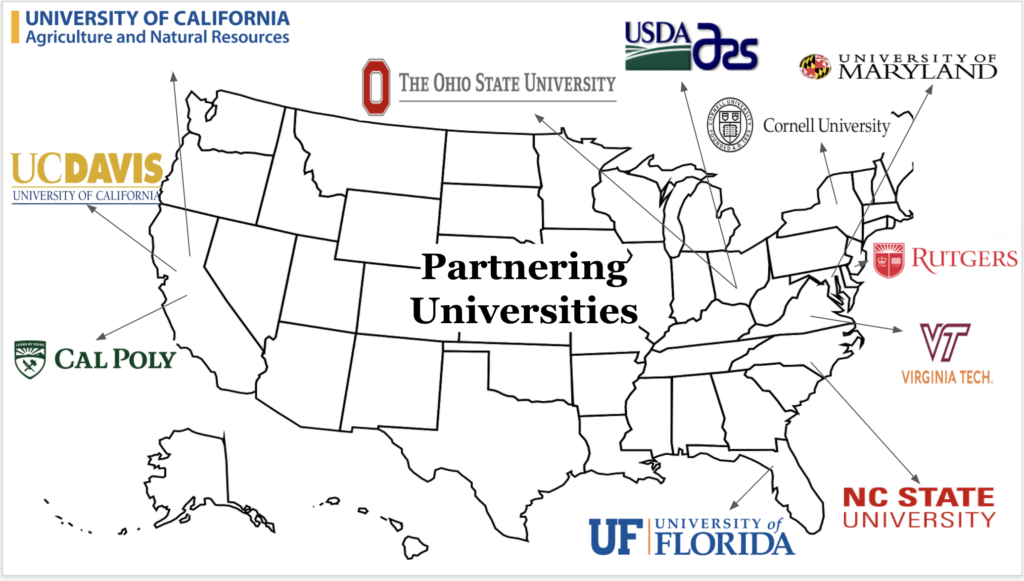 This work is supported by Specialty Crop Research Initiative (SCRI), Grant no. 2021-51181-35857, Project accession no. 1027418, sponsored by the USDA National Institute of Food and Agriculture. Please use this link for more information